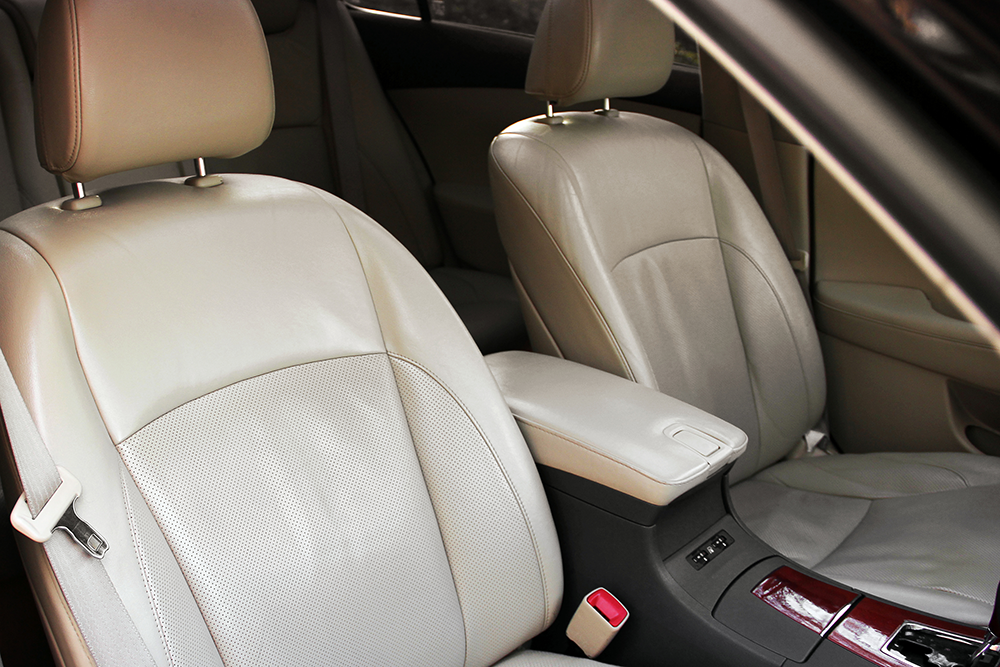 Leather is a classical finish that lends timeless elegance to your interior--provided it's given some loving care.
So what's the secret to supple seats, plush armrests and a smooth dashboard year after year?
"Remember, leather is a natural skin that needs care," said Jim Dvorak of Mother's, a car care product company based in Southern California. "So it's important to be consistent and not let stains, grime and dirt set in. Sometimes these can damage the finish, and once damage is done, you often can't reverse it."
New interiors or newer interiors showing little soiling can be easily cleaned and conditioned using a one-step cleaner-conditioner product.
Dvorak recommends use of a leather cleaner followed by a leather conditioner for older, scuffed or especially dirty interiors. Using separate cleaning and conditioning products allows you to condition seats frequently and clean only when needed.
Avoid conditioners that add color, Dvorak said. The goal of conditioning is to keep the leather looking soft and supple and enhance its natural shade.
Dvorak offered the following tips for caring for leather interiors:
Pay special attention to high-traffic areas. Seats obviously take the most abuse, and are the most at-risk of stains, drying and cracking.
Don't forget the arm rests and door handles. Easy to overlook, armrests and door handles require regular care and upkeep. Though these areas are often matching vinyl, you can use the same products as for your leather.
Consider saving time with a two-in-one solution. Some products clean and condition leather simultaneously, saving time and elbow grease. These two-in-one products provide the best results on interiors that are already clean.
When in doubt, ask. Consult the manufacturer if you are unsure if a product is right for you.
Clean first, then condition. Leather cleaner prepares the surface for conditioning by removing contaminants. Conditioning keeps leather's pores flexible finish soft, supple and pliable.