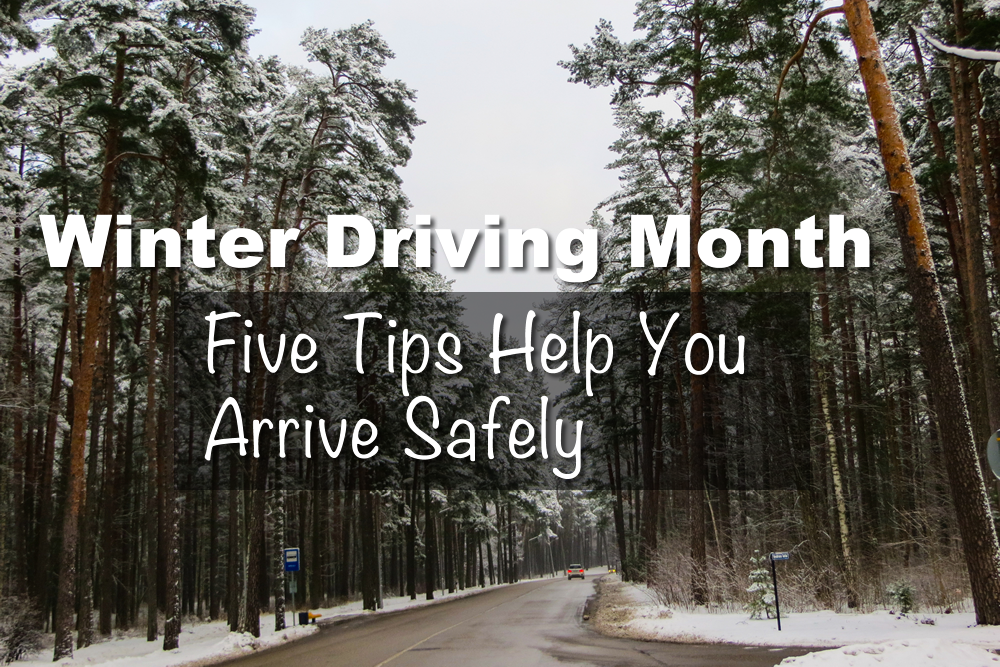 No other season poses as many threats to drivers as winter. Rain, sleet, snow, fog and black ice represent some of the perils in your path.
Here's five simple things to remember to keep your journeys safe this winter, courtesy the National Highway Traffic Safety Administration.
Winter safety inspection. The winter safety inspection is crucial for keeping you and your family safe on those icy drives. Winter breakdowns expose occupants to dangerous road conditions.
The National Highway Traffic Safety Administration recommends getting your vehicle inspected for leaks, worn hoses, battery condition, tire wear and climate control system. A properly working climate control system can improve visibility and temperature regulation.
Stock your vehicle for inclement weather. Carry items in your vehicle to handle common winter driving-related tasks, such as cleaning off your windshield, as well as any supplies you might need in an emergency. That includes items such as jumper cables, a flashlight and warning devices such as flares. Traveling to areas with snow? Pack some abrasive material such as sand or kitty litter to scatter under tires in case your vehicle gets stuck.
Check all your lights for brightness. Vehicles are more difficult to see during storms and bright bulbs can help prevent accidents. New bulbs also can help drivers see road hazards better on dark nights, especially anyone who struggles with night vision.
The problem may not be your eyes, however. Traditional bulbs lose brightness over time--as much as 20 within two years, according to estimates from Sylvania.
A thorough inspection can identify burned out bulbs and old bulbs that need replacing. Check headlights, brake lights, turn signals and emergency flashers. If you're towing a trailer, make sure its lights are functioning properly as well.
Prepare for winter slowdowns. Keep your gas tank close to full. If you get stuck on a remote road, in a traffic jam, you may need more fuel than you anticipated to get home or simply keep warm. On longer trips, plan enough time to stop to stretch, get something to eat, return calls or text messages and change drivers or rest if you feel drowsy.
For example, snowstorms prompted the California Department of Transportation to close Interstate Highway 80 in the Sierra Mountains for several hours during Thanksgiving holiday. The agency also shut down travel on Interstate Highway 5 in the Tehachapi Mountains for two days during late December. In both situations drivers were stalled for hours.
Anticipating rough winter weather can provide peace of mind and give you confidence to take alternate but perhaps longer routes.
Increase distance and check tread wear. Vehicles are harder to control or stop on a slick or snow-covered roadways. NHTSA suggests reducing speed on slippery roads and increasing distance between your vehicle and the one in front of you to avoid collisions.
Tire tread plays a crucial road in your vehicle's ability to stop on slippery surfaces. Ask your service advisor to inspect all tires for wear.
Also, ask about tire rotation to help improve tire tread longevity. Most manufacturers suggest rotating tires every 5,000 to 7,500 miles. Check the owner's manual for recommendations on your specific vehicle.