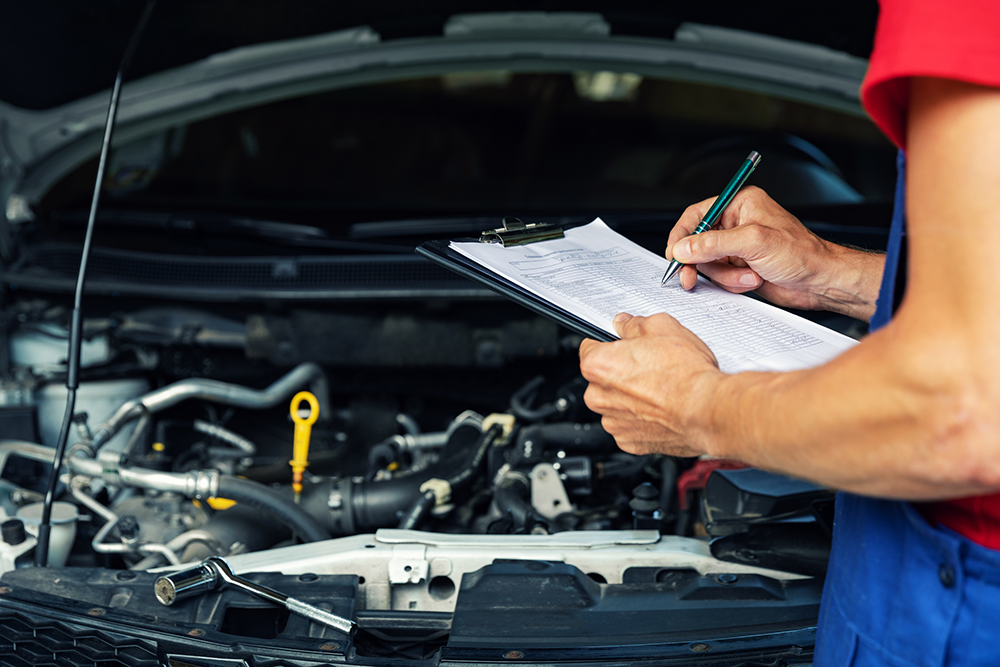 Seemingly small things, like routine multipoint inspections, keep your vehicle reliable all year long.
A winter multipoint inspection reveals minor issues before they become major problems, and provide a roadmap of what repairs might be on the horizon.

"Think of it as a physical for your automobile," said Tony Molla of the Automotive Service Association. "It is an evaluation of your vehicle."
The list of inspection items usually includes a check brakes, belts, hoses, fluid levels, electrical system and tires. It remains the most efficient way to give you the latest information on your vehicle's overall health. This enables drivers to plan for repair expenses that may be arriving in the coming months.
A winter multipoint inspection should be performed by certified technicians or factory-trained experts, Molla said.
"They're experts at spotting issues that may turn into expensive problems," Molla said.
After the inspection, ask for a report of the technician's findings. This typically includes suggestions for future maintenance.
Here's some more tips and information about winter multipoint inspection, courtesy of Safercar.gov:
Check for leaks, bad hoses and belts. Cold weather can cause old rubber as well as plastic to harden and crack.
Test battery voltage. Your car requires more starting energy in the winter. Also, cold temperatures can cause a failing battery to go dead overnight.
When replacing a battery, check old cable connections and other charging components such as the alternator.
Inspect the climate control system for leaks and proper fluid. Also, make sure the window vents are free of obstructions and that the fan is operating properly.
Get coolant intended for winter temperatures where you expect to drive. While 50/50 mix of coolant to water may suffice in most climates, your vehicle may need a different mixture in extreme zones. Review your vehicle manual for recommendations.
Ask whether your vehicle is due for climate control system flush. If antifreeze hasn't been replaced in several years, the fluid may have lost its effectiveness. Rust particles may clog the system and cause failure.
Check the windshield washer reservoir and fill to the recommended level. Wiper fluid gets used quickly during a single snowstorm or if you are traveling along grimy roadways.
If you live in snowy climates, consider using fluid intended for icy weather. Standard windshield washer fluid freezes inside wiper system tubes and prevents them from working properly.
"No-freeze" fluids are not available in all states or counties. Inspect the fluid container for hazards and restrictions.
Check for windshield wiper wear and tear. Old blades can scratch your vehicle windshield and create screeching sounds. They also reduce visibility.
Summer sun dries out and cracks wiper blades. Hardened blades are ineffective during heavy storms. Replace wiper blades yearly to help improve visibility before you encounter the next storm.
Do you live in extreme environment? Look for blades intended for ice and snow. They are made with rubber compounds intended to remain pliable in freezing temperatures.
Make sure tires are properly inflated (check manufacturer recommendations) and make sure there's plenty of tread.
Also check for uneven wear. It's a sign something may be wrong with the tire and alignment.
Do you have a spare tire? It needs to be inspected as well.
Tire rubber degrades after several years. Older tires may need to replacement even if they have not been used.